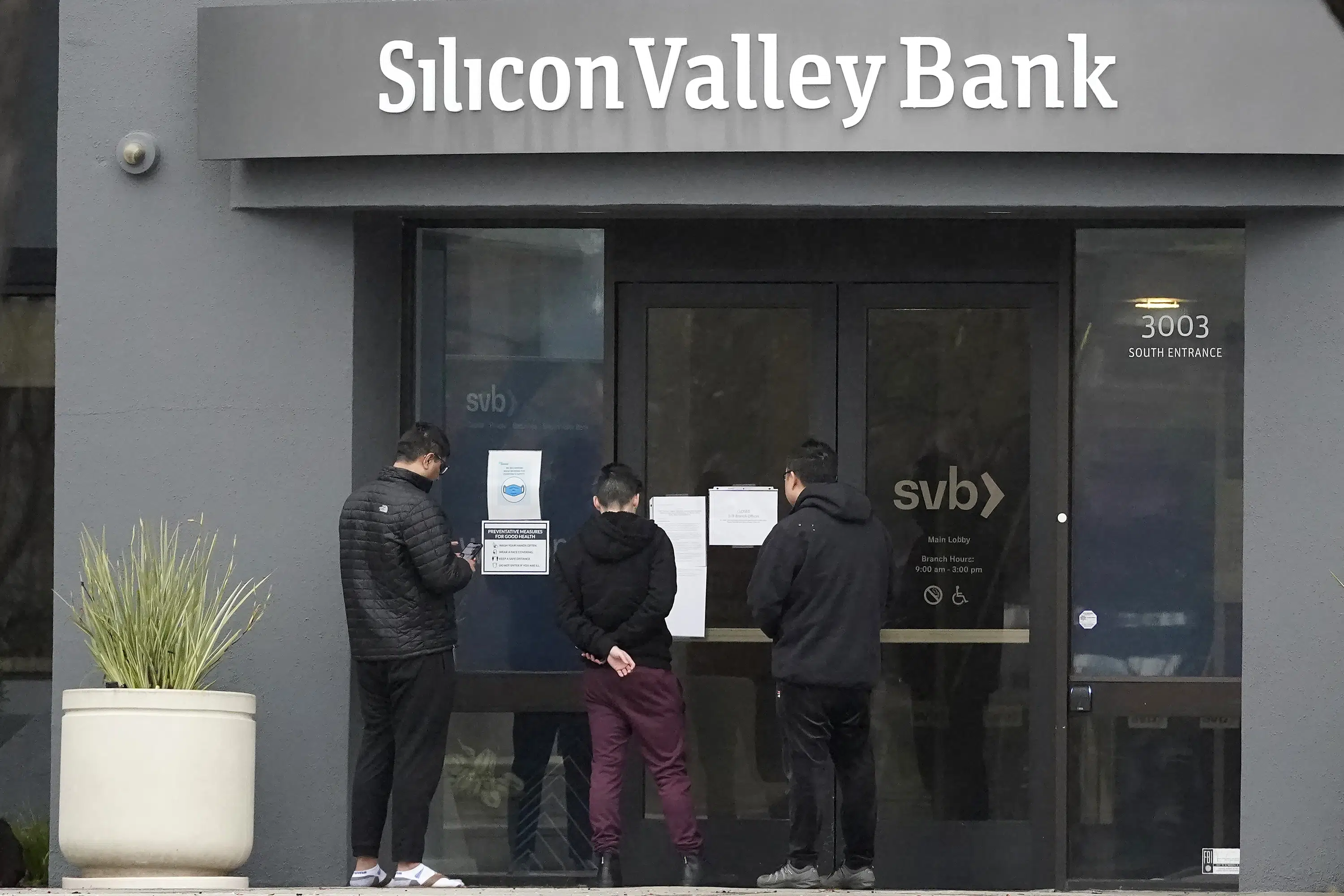 NEW YORK (AP) — The U.S. government took extraordinary steps Sunday to stop a potential banking crisis after the historic failure of Silicon Valley Bank, assuring all depositors at the failed institution that they could access all their money quickly, even as another major bank was shut down.

The announcement came amid fears that the factors that caused the Santa Clara, California-based bank to fail could spread. Regulators had worked all weekend to try to find a buyer for the bank, which was the second-largest bank failure in history.

Those efforts appeared to have failed Sunday.

In a sign of how fast the financial bleeding was occurring, regulators announced that New York-based Signature Bank had also failed and was being seized on Sunday. At more than $110 billion in assets, Signature Bank is the third-largest bank failure in U.S. history.

The near-financial crisis that U.S. regulators had to intervene to prevent left Asian markets jittery as trading began Monday. Japan's benchmark Nikkei 225 sank 1.8% in morning trading, Australia's S&P/ASX 200 lost 0.7% and South Korea's Kospi shed 0.8%. But Hong Kong's Hang Seng rose 0.5% and the Shanghai Composite increased 0.4%.
Source: US government moves to stop potential banking crisis | AP News
Editor: Is this the beginning of another banking crisis? Time will tell. But it will be a harrowing week for a lot of people.